You will like it! :(
You will like it! :(
Tuesday, September 12, 2017

By Peter Jackson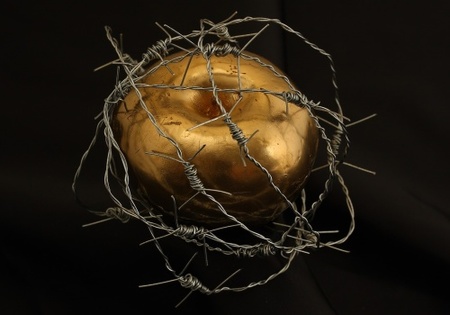 The other day a guy at work asked me a question.
He loves asking hard questions. :)
He said,
"Why do people tell you not to take Cocaine?"
I pondered it... all the reasons why, but I knew he was asking me
to see the question from a different perspective than normal....
So I asked him, "Why?"
His answer. "Because you will LIKE IT!" .....way too much.... :P
and as we then discussed - never be able to live life without it's artificial amazing effects......
and, it would actually destroy my real life.
Wow.
I was thinking about that when I read James this morning.
This perspective frames what temptation really is and how it works,
as well as what True good gifts are.
James 1:13 When tempted,
no-one should say,
"God is tempting me."
For God cannot be tempted by evil,
nor does he tempt anyone;
14 but each one is tempted when,
by his own evil desire,
he is dragged away and enticed.
15 Then,
after desire has conceived,
it gives birth to sin;
and sin,
when it is full-grown,
gives birth to death.
16 Don't be deceived, my dear brothers.
17 Every good and perfect gift is from above,
coming down from the Father of the heavenly lights,
who does not change like shifting shadows.
Wow.
Lord, Your gifts are good
and temptation and my evil desires
though I LIKE THEM...
way too much,
lead me to
death.
Oh Lord,
open my eyes to the trickiness
of temptations,
my appetites for 'Wow'....
and where they lead me.
I choose You
and Your ways Lord.
Life and Goodness.
Your Kingdom come...
Yes.
PJ